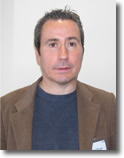 Peter Green
Founder - Emptybox Ltd
Business Credentials
Peter Green established Empty Box Ltd in September 2004 to provide experienced and practically based Executive-level recruitment services to Companies operating within the Fast-moving Consumer Goods sector.
Peter spent the first 20 years of his career working for blue-chip FMCG businesses, in a variety of senior marketing, sales and commercial management roles. He has developed and executed pan-European product launches and advertising campaigns under the 'Pedigree' and 'Whiskas' brands, ran UK sales organisations, account managed major grocery multiples and latterly ran the UK and European business as Managing Director for a global £120 million turnover consumer goods' business.
During the last 6 years, Peter was Head of Consumer Practice for Ellis Fairbank plc, a large independent UK recruitment business, covering both their London and Leeds offices, and worked with a wide variety of clients including Coca Cola, Grampian Country Food Group, A McLelland & Son Ltd, and United Biscuits.
Peter Green has 2 teenage children, is a keen footballer and an avid fan of Newcastle United.
Biography Highlights
Manchester University - BA Hons - English Language & Literature
Joined A C Nielsen on Graduate Fast-Track Management Programme
National Sales Training Manager - Quaker Oats Ltd (PepsiCo)
European Marketing Manager - Mars UK Ltd
Managing Director - Richardson Sheffield Ltd
Head of Consumer Practice - Ellis Fairbank plc
---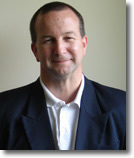 Michael Robertson
Partner - Emptybox Ltd
Business Credentials
Michael Robertson joined Empty Box Ltd in 2006 to work alongside founder Peter Green in providing Exec utive-level recruitment services to Companies operating within the Fast-moving Consumer Goods sector.
Michael has spent 20 years of his career working for blue-chip businesses in the Food Industry. He has worked in a variety of senior Operations, Logistics and Human Resource management roles and has also spent some time working as a consultant in the USA and the UK . He has managed and executed Factory Closures, Management Restructures, Product Transfers and Re-launches as well as Capital Expenditure programmes and extensive Employee Consultations in both unionised and non-unionised working environments. Working for such companies as Nestle UK, Premier Foods and Sara Lee Bakeries amongst others Michael has knowledge and experience of confectionery, spreads and desserts, pickles and sauces, frozen, chilled and ambient bakery sectors and the particular demands they place on individuals. He also understands and has applied a variety of Key Performance Indicators, C.I. and Lean Manufacturing techniques across the full range of food packaging equipment and formats.
During those 20 years, Michael has recruited successfully for all levels within organisations at different stages of development and therefore brings great 'insider' knowledge and experience of FMCG companies specific people requirements.
Michael Robertson is married with 3 children, a qualified football referee, regularly plays Bridge and is also an avid fan of Newcastle United.
Biography Highlights
Leeds University – BSc Honours – Biochemistry & Physiology
Joined CWS Management Trainee Programme
Section Manager – Nestle Rowntree
Employee Relations Manager – Nestle Rowntree
Head of Operations – Sara Lee Bakeries Ltd
Factory General Manager – Nestle Ambient Food/Premier Foods
Management Consultant – Lauras International
Gained Chartered Fellowship of CIPD
---
Peter Coates
Training & Development Associate
Business Credentials
Peter began working with Empty Box in 2013 to provide a range of business training and consultancy services.
He has a wealth of international blue chip experience working for over 30 years across Europe and in South Africa for organisations such as the Milk Marketing Board, Rowntree Mackintosh and Nestlé.

He has vast experience managing NPD, Scientific and Technical functions, large Factories and Purchasing organisations. He has also successfully managed cross-functional project teams across Europe. In that time he developed excellent man management skills that he has used to deliver a variety of leadership training programmes for small manufacturing teams, large multifunction organisations, NHS Trusts and gold medal Olympians.

Peter is married to Gill, has five grown up children, loves all forms of sport and aims one day to manage Newcastle United as he is passionate about developing 'winners'.
Biography Highlights
UMIST BSc Hon Chemistry

Milk Marketing Board Chemist

Rowntree Mackintosh Technical Division

Rowntree Laboratory Manager, South Africa

QA Factory Manager

Factory Manager, Halifax

Head of Nestlé Rowntree Scientific and Technical Division

Nestlé Rowntree Purchasing Manager

Technical Manager Nestlé UK Purchasing

Leadership Trainer, Nestle UK
---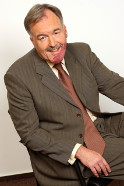 Lionel Hall
Human Resources Specialist
Business Credentials
Lionel has recently joined us and brings with him a wide ranging HR career that started in the UK but has also involved a great deal of time in Poland, Russia and Ukraine.

After studying Law and completing his bar finals, Lionel joined Findus as a management trainee in 1978 and then spent 4 years working in operations as a 1st line manager before commencing his career in HR Management as a Training officer and Personnel Officer at Findus' sites in Grimsby and Cleethorpes. He then moved to Ashbourne in Derbyshire in 1985 as HR Manager at the Nestle Milk Factory, before being appointed HR Manager at the 1200 employee Findus factory in Newcastle.

In 1994 Lionel went to work for Nestle in Poland helping to establish the business in Warsaw and in various factories in Poland before being asked to be Head of HR for Nestle in Russia. Lionel left Nestle in 1998 and was appointed HR Director for British American Tobacco in Ukraine, a 1200 employee business where he oversaw the development of the HR function and business led HR policies and procedures across the whole business, including the factory which employed 800 people. In 2000 he moved back to Poland as HRD for the BAT business in Poland, and in 2007 spent a year as HRD for a Consumer Finance Business in Moscow. He established a Personnel Consulting business in Poland in 2006 before returning to UK in 2014 with his wife and daughter. They now live in Yorkshire.
Biography Highlights
Law Degree Liverpool University 1976

Bar Finals 1977

Various roles Findus 1978-1985

HR Manager Nestle 1985-1988

HR Manager Findus 1988-1994

Head of HR Nestle Poland 1994-96

Head of HR Nestle Russia 1996-8

HRD BAT Ukraine 1998-2000

HRD BAT Poland 2000-2006

Established Oprandi Polska 2006-to date
---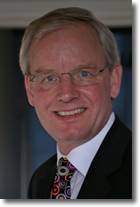 William Redman
Associate
Business Credentials
William began working with Empty Box in 2014 to provide a range of Business training and consultancy services.

William spent the first 30 years of his working life with blue-chip FMCG businesses in maintenance, projects and engineering improvement roles, including extensive training of engineering & operations colleagues in areas such as TPM, RCM, 5S and bespoke engineering-related training. As part of his commitment to training and development he took a Post-graduate Certificate in Education to add to his other engineering and management qualifications.
William has been instrumental in developing world class production operations over a range of UK sites. He has managed capital projects with values up to £14m including a national distribution centre.
During the last 5 years he has been providing interim management, training and project engineering services to international and domestic FMCG manufacturing businesses.
William is married to Kate, a local GP; they have 3 children who are at university in London. He loves any sport which involves speed, particularly enjoying: sailing, cycling, skiing and kart racing. William has no interest in Newcastle United!
Biography Highlights
University of Sheffield – B Eng (Hons) – Mechanical Engineering

University of Cambridge – Advanced Course in Design Manufacture and Management

Certified Diploma in Accountancy & Finance

Chartered Engineer - Member of the Institute of Mechanical Engineers

Member of the Chartered Management Institute

Maintenance management for Nestlé and Scottish and Newcastle

Managed the building of a new drinks manufacturing site to meet M&S standards.

Project managed, built and commissioned national distribution centre for a major plc

Formed 2 Forty One Ltd to provide contract project engineering services

---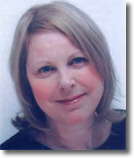 Linda Hall FCIPD
Associate HR Services
Business Credentials
Linda joins us to widen the scope of our recruitment capability and the range of services we can offer to our clients.
She comes from a HR background honed in the hospitality, manufacturing, IT and public sectors, which, over the last 7 years, has involved undertaking & managing major research projects into HR 'Best Practice' and providing strategic organisational consultancy services such as:
Employee surveys to improve communication, well-being, training, recruitment and retention.
Nation-wide studies to improve recruitment practices and the use of IT by HR departments
Research and advice on innovation and change management
Group training and facilitating the formulation of HR policy and practice
Recruitment and selection for positions related to HR, change management and business development
Biography Highlights
Nottingham University BSc Honours - Psychology
Manager Training Standards – Hotel and Catering Training Board
HR Manager – for a manufacturing supply chain partner to Ford, Rolls Royce, Nissan, Jaguar, Vauxhall, Rover
Job Search and Career Change Counsellor - Chorley Borough Council
HR Consultant – IT Sector
Innovation and Change Management Advisor – Centre for Organisational Innovation
Deputy Director of Research and Consultancy - Institute of Work Psychology at the University of Sheffield